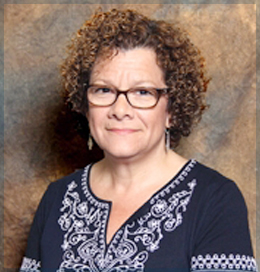 Dorothy Supp, PhD
Dr. Supp received her Ph.D. in Developmental Biology from the University of Cincinnati College of Medicine and completed a fellowship in Neonatology at Cincinnati Children's Hospital Medical Center. Her interest in translational research brought her to Shriners Hospitals for Children-Cincinnati, a pediatric burn hospital, where her lab studies wound healing and tissue engineering.
Keloid scarring has been a major focus of her research, which seeks to understand the molecular mechanisms and regulatory pathways involved in keloid pathology. She developed a keloid animal model based on the engineered skin containing keloid-derived cells, which she uses to study how interactions between different cell types contribute to fibroproliferative healing. Her laboratory is supported by multiple research grants from The Shriners Hospitals for Children, as well as collaborative projects funded by NIH, VA, and industry partnerships.
Selected publications:
Hahn JM, Supp DM. Abnormal expression of the vitamin D receptor in keloid scars. Burns, 2017; 43(7):1506-15. PMID: 28778755.
Blackstone BN, Kim JY, McFarland KL, Sen CK, Supp DM, Bailey JK, Powell HM: Scar formation following excisional and burn injuries in a red Duroc pig model. Wound Rep Regen 2017; 25(4):618-631. PMID: 28727221.
Sethuraman SA, Gottschlich MM, Supp DM, Khoury J, Kagan RJ. Vitamin D biomarkers associated with abnormal scar formation in pediatric burn patients. J Keloid Res 2017; 1(1):August 30.
DeBruler DM, Blackstone BN, Baumann BE, McFarland KL, Wulff BC, Wilgus TA, Bailey JK, Supp DM, Powell HM. Inflammatory responses, matrix remodeling, and re-epithelialization after fractional CO2 laser treatment of burn scars. Lasers Surg Med 2017; 49(7):675-685. PMID: 28489283.
Hahn JM, McFarland KL, Combs AK, Supp DM: Partial epithelial-mesenchymal transition in keloid scars: regulation of keloid keratinocyte gene expression by transforming growth factor-β1. Burns & Trauma 2016; 4(1):30. PMID: 27574697.
Kim JY, Willard JJ, Supp DM, Roy S, Gordillo GM, Sen CK, Powell HM. Burn scar biomechanics following pressure garment therapy. Plast Reconstruct Surg, 2015; 136(3):572-581. PMID: 25989300.
Alexander JW, Supp DM: Role of arginine and omega-3 fatty acids in wound healing and infection. Adv Wound Care 2014;3(11):682-690. PMID: 25371851.
Supp DM, Hahn JM, McFarland KL, Glaser K: Inhibition of hyaluronan synthase 2 (HAS2) reduces the abnormal migration rate of keloid keratinocytes. J Burn Care Res 2014; 35(1):84-92. PMID: 24043232.
Hahn JM, Glaser K, McFarland KL, Aronow BJ, Boyce ST, and Supp DM: Keloid-derived keratinocytes exhibit an abnormal gene expression profile consistent with a distinct causal role in keloid pathology. Wound Rep Regen 2013; 21:530-544. PMID: 23815228.
Supp DM, Hahn JM, Glaser K, McFarland KL, Boyce ST: Deep and superficial keloid fibroblasts contribute differentially to tissue phenotype in a novel in vivo model of keloid scar. Plast Reconstruct Surg 2012; 129(6):1259-1271. PMID: 22634643.
Supp DM, Glaser K, Hahn JM, McFarland KL, Boyce ST: Abnormal responses of keloid tissue to wounding identified using in vitro model system. ePlasty 2012; e19. PMID: 22536458.
McFarland KL, Glaser K, Hahn JM, Boyce ST, and Supp DM: Culture medium and cell density impact gene expression in normal skin and abnormal scar-derived fibroblasts. J Burn Care Res 2011; 32(4):498-508. PMID: 21747336.