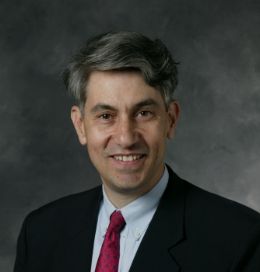 Michael T. Longaker earned his undergraduate degree at Michigan State University, (where he played varsity basketball and was a member of the 1979 NCAA Men's Basketball Championship Team) and his medical degree at Harvard Medical School. He completed his surgical residency at the University of California, San Francisco, a residency in Plastic Surgery at NYU and a craniofacial fellowship at UCLA. The majority of his research training took place while he was a Post-Doctoral Research Fellow in the Fetal Treatment Program under Dr. Michael Harrison and in the laboratory of Dr. Michael Banda in Radiobiology, both at UCSF. In December 2003, Dr. Longaker earned his M.B.A. from University of California – Berkeley and Columbia University, in the inaugural class of their combined program. He was elected into Beta Gamma Sigma at Columbia Business School, which is analogous to Phi Beta Kappa for business programs. He is a member of the American Society for Clinical Investigation, Association of American Physicians and the National Academy of Medicine.
Dr. Longaker joined the Stanford University School of Medicine on September 1, 2000, as Director of Children's Surgical Research in the Department of Surgery, Division of Plastic and Reconstructive Surgery and the Lucile Salter Packard Children's Hospital. In 2003, he was named the Deane P. and Louise Mitchell Professor. As Director of Children's Surgical Research, Dr. Longaker has the responsibility to develop a children's surgical research program in the broad areas of developmental biology, epithelial biology and tissue repair, and tissue engineering. Dr. Longaker is the Co- Director of the Stanford Institute for Stem Cell Biology & Regenerative Medicine, as well as the Director of the Program in Regenerative Medicine, Director of Research in the Division of Plastic and Reconstructive Surgery, and has been name Professor, by Courtesy, in the Department of Bioengineering, and Professor, by Courtesy, Department of Materials Science and Engineering. Dr. Longaker is Vice Chair of the Department of Surgery.
Michael Longaker's research experience focuses on wound repair and fibrosis, with specific applications to the differences between fetal and post-natal wound healing, the biology of keloids and hypertrophic scars. Another area of his research focuses on skeletal development and repair. Most recently, his research has focused on multipotent mesenchymal cells derived from adipose tissue and their applications for tissue repair, replacement, and regeneration. Michael Longaker has published over 1200 papers.
He is an inventor on over 40 issued patents and patent applications. Dr. Longaker has also funded several venture-backed start-up companies, including Neodyne Biosciences (www.neodynebio.com) and Arresto Biosciences, which was acquired by Gilead (NASDAQ:GILD) in January 2011. Dr. Longaker is also a founding partner of Tautona Group (www.tautonagroup.com), an early-stage life science fund that has created novel biomedical technologies that have been sold to industry leading companies, such as Allergan (NYSE:AGN), Novadaq (NASDAQ:NVDQ), and Acelity/KCI (San Antonio, TX).